Are you buying foreclosure properties? If so, there's plenty of pitfalls, problems and potential lawsuits looming if you don't know what you are doing. The media, the consumer watchdogs and the Attorney Generals are "on the hunt" for bad foreclosure investors.
Watch out, you could be next, unless you learn…
Attorney William Bronchick's

Foreclosure Disclosures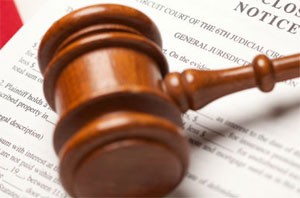 20 Proven, Ironclad
LEGAL DISCLOSURES!
​
PLUS – COMPLIANCE WITH STATE FORECLOSURE PROTECTION AND FORECLOSURE "CONSULTANT" LAWS
From: William Bronchick
Re: Foreclosure Disclosures
Dear Foreclosure Investor,
In my 22 years of practicing law and doing real estate transactions as an investor, I've seen a lot of foreclosure deals. Some deals are very profitable. Some deals go bad, and these deals generally fall into two categories. In the first category, deals go bad because investors acted unethical or foolishly. In the second category, they go bad because the seller didn't understand the transaction or got "seller's remorse" when he saw the investor made a profit. If you are in the first category, I can't help you. But, if you are in the second category, you are ripe for the picking by a good lawyer who will make your life a living hell unless you learn how to properly document a foreclosure transaction.
With all the media attention on bad foreclosure investors, every deal you do is under tight scrutiny. While you may have the best intentions, it's easy for a lawyer to convince a jury that you "swindled" the seller and void a legitimate, fair and profitable deal. You could also end up with a big judgment against you simply for having bad paperwork and sloppy documentation.
In some cases, the homeowner truly didn't understand the deal. I sympathize with these people and have contempt for unethical investors who make a bad name for our business. However, many deals that blow up are simply the result of poor explanations and poor disclosures. In other words, you can prevent a great many problems by simply explaining things better so the seller has realistic expectations about the transaction and fully understands what he is agreeing to do. In some cases, it's the seller who is acting unethically by trying to "weasel" out of a fair deal that he agreed to. A tightly worded agreement will take away any ammunition his lawyer may have.
That's why I dug through my legal files and came up with the ultimate set of "foreclosure disclosures." In an affidavit form, I came up with 20 separate disclosures to help cover your backside when dealing with a seller in foreclosure.
Here's an example of some of the things I cover:
And Much, Much More!
These disclosures are a great list of things you can add to your current purchase agreement, state law disclosures, and/or as a separate disclosure form in addition to your regular purchase agreement. It's also a very good starting point as a "checklist" of issues you need to consider when dealing with sellers in foreclosure who may be confused about the transaction. Either way, just ONE of these 20 disclosures will save you time, money, aggravation and potential lawsuits.
These twenty disclosures come from my years of experience as an attorney, investor and manager of a title company in closing hundreds of foreclosure deals. These disclosures would cost you hundreds of dollars from an attorney to prepare from scratch. Experienced attorneys like myself charge $500/hour for consultation with investors on these matters. When an investor messes up a foreclosure deal, it can cost tens of thousands of dollars in litigation and lost profits. An ounce of prevention can be a great investment in money saved!
PLUS – THE FORECLOSURE PROTECTION/FORECLOSURE CONSULTANT STATUTES!
In addition to the above practical disclosures, your purchase includes a 50-state guide to the legal disclosures required for compliance with the Foreclosure Protection that have been enacted in almost a majority of states by statute. Violation of these laws contain stiff penalties and even fines and CRIMINAL SANCTIONS for failure to comply! The Foreclosure Disclosures includes the required disclosures, forms and rescission rights that must be in your contract to purchase from someone in default or in foreclosure.
The good news is you don't have to pay hundreds of dollars for these disclosures. For a limited time, you can download the entire set of foreclosure disclosures in editable MSWord format for the low price of just $97.00!
Special Bonus:
The Best Foreclosure Short Sale Contract on the Planet $47 Value – Yours Free When Your Order Now!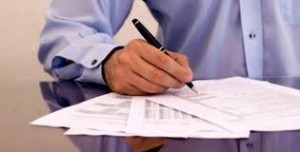 Don't let a profitable foreclosure deal end up in ruin!


Learn how to explain things clearly, document your deals,


and provide good disclosures