Seminars & Webinars
Featuring Attorney William Bronchick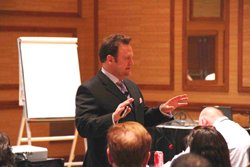 How to Buy Real Estate Without Cash or Credit
Fort Worth, TX
January 15, 2015 and January 17th, 2015
Are you Un-Financeable? Even if you can get a load, do you really want to deal with lender nonsense, personal guarantees, large down payments, and excessive documentation?
The good news is that you DON'T need to beg banks for loans anymore, that is, once you learn, Creative Real Estate Financing.
Real Estate Success Seminar
Denver, CO
February 6-8, 2015
This seminar will show you how to get jump-started or jump to a new level in real estate investing.